A seven magnitude powerful earthquake has struck off Turkey's Aegean coast and North of the Greek island of Samos. 
According to reports, the epicenter of the earthquake was at a point roughly 6 miles from the coast.
Turkey experienced a slightly lower magnitude, at 6.6. 12 people died and 438 were injured on the spot, within seconds. On Samos, however, two teenagers were killed.
The shallow tremor triggered a mini-tsunami that flooded Izmir and Samos.
The USGS said the quake – which was felt as far away as Athens and Istanbul – struck at a depth of 10km (six miles), although Turkish officials said it was 16km below ground.
Turkey and Greece both sit on fault lines and earthquakes are common.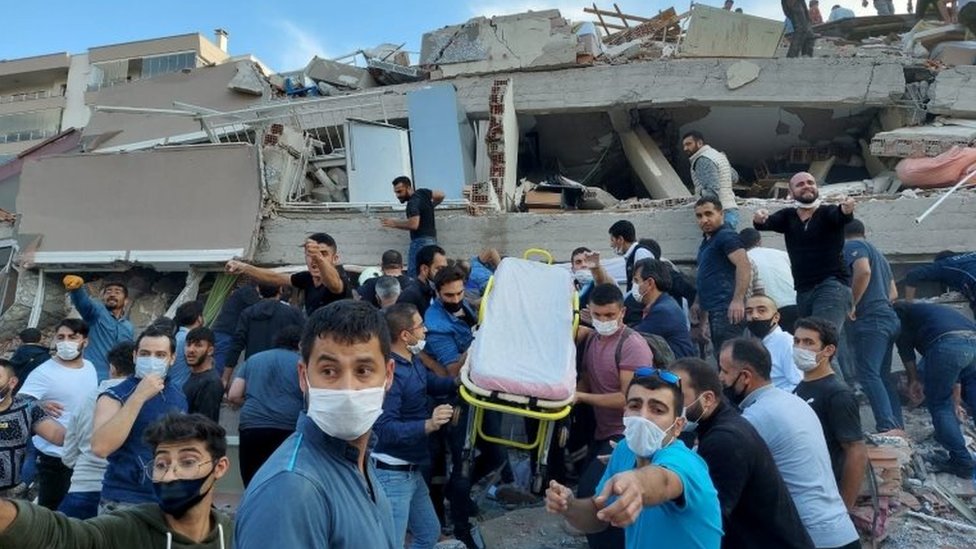 The Panic Ensues
In Izmir, Turkey's third largest city with the population of nearly three million, many people were seen running out into the streets in panic and fear after the quake struck. At least 20 buildings collapsed.
Videos have been posted on social media appearing to show the moment one multi-storey building went down. Other videos show local people scrambling over rubble looking for survivors.
There were reports of flooding in the city after the sea level rose, and some fishermen are said to be missing.
Officials later said that 70 people had been rescued from under the rubble.
Turkish President Recep Tayyip Erdogan said the government would help those affected by the quake "with all the means available to our state".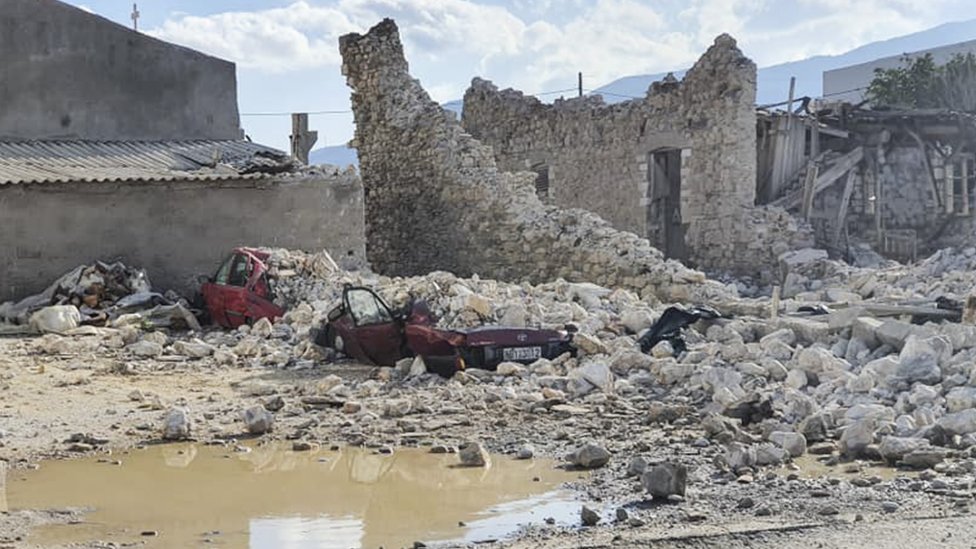 In Greece, two teenagers lost their lives when a wall collapsed on Samos. Eight people are injured across the island.
A mini-tsunami flooded the port of Samos and a number of buildings were damaged. Greek officials put the magnitude of the tremor at 6.7.
Residents are told to stay outdoors and stay away from coastal areas. About 45,000 people live on Samos.
The Tsunami Threat Following The Earthquake
The building began to shake in our center so we ran out. Soon the roads began to flood.
People were extremely scared there would be a tsunami. People that lived near an elevation ran up that elevation when waters were entering their city.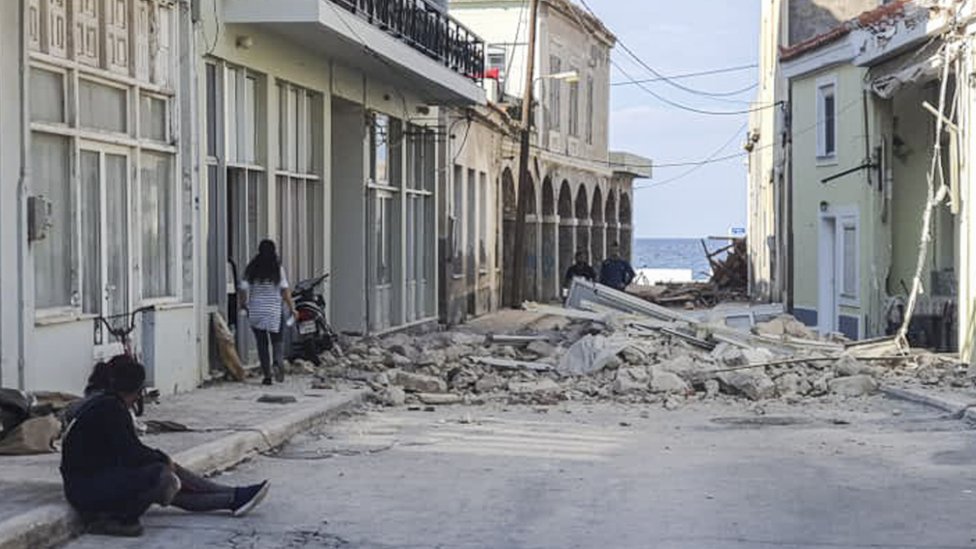 The quake was also felt on the Greek island of Crete.
Relations between Greece and Turkey have been particularly strained in recent months. This is because of a dispute relating to control of territorial waters in the Mediterranean and the resources beneath them.
In January more than 30 people were killed and more than 1,600 injured when an earthquake struck Sivrice. Earthquakes are common in Turkey's eastern Elazig province.
In July 2019, the Greek capital Athens had a tremor that cut out power to large parts of the city.
The earthquake brings back bitter memories from 21 years back. An earthquake in the city of Izmit, near Istanbul, killed about 17,000 people in 1999.